PEO ICT IgG-IgM is a unitary qualitative rapid rapid immunochromatographic serological diagnostic test proposed as a screening test for bird-breeder's lung disease (BBD).
Each kit is composed of the cassettes and the eluent solution that allows the chromatography. The migration is completed in 20-30 minutes.
AVAILABLE PACKAGINGS:

20 tests : #PEO Ab ICT20
100 tests : #PEO Ab ICT100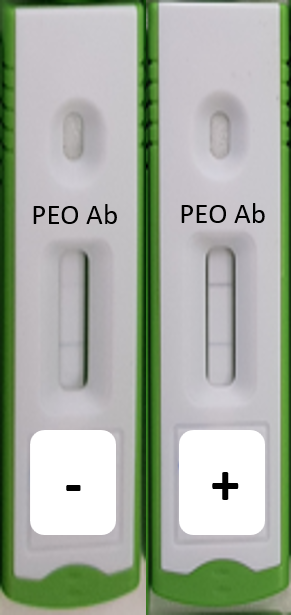 To order a product, please send us an email to our address Order with the description of the product. We ship worldwide.