LDBIO Diagnostics offers you various complementary reagents and accessories to ensure that your tests are properly revealed.
For any request for information, do not hesitate to contact us!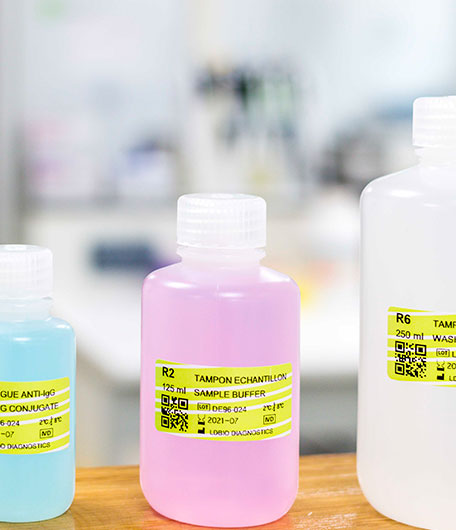 Direct parasitology

Research of microsporidia in feces, direct parasitology (research use).
UVIBIO 10ml #B200
Research use products

Fungal and parasitic serology
Our Western Blot strips can be supplied alone or adapted for veterinary use using the appropriate conjugate for the species under study.
Example: #TOXO II-MOUSE detection of Toxoplasma (H+L) in mice, kits of 24 strips with reagents.
Equipment for immunoblots

Incubation tray 8 channels for manual use of our kits. Ref: WBPP08
An automate can be proposed to you for the complete automation of the WB LDBIO Diagnostics kits.

To order a product, please send us an email to our address Order with the reference of the product. We ship worldwide.